Reviews & Testimonials
What People Have Said About Our Books

The Thinking Beekeeper
"... you'll find information you need here that's not available anywhere else. Both you and your bees will benefit from Christy's approach, advice, and philosophy."
- Kim Flottum, Editor of Bee Culture magazine

"Until very recently there has been a dearth of books specific to top bar beekeeping and to natural beekeeping.
If you have an interest in either or both, this is a book you will enjoy. Christy has named it well. It is a thoughtful book that gives you more than just a formula. Real beekeeping is an art and art requires thinking and understanding and judgement rather than rules and time tables. In the end, of course, this is acquired through experience but Christy lays a good groundwork of understanding while at the same time giving detailed practical advice.
It is clear that she has much experience at answering beginner's questions as she anticipated them so well. I love her concise, efficient, yet eloquent use of language and logic. A very useful book that, because of her style, is also very pleasant to read."
- Michael Bush (of bushfarms.com)
Advanced Top Bar Beekeeping - Next Steps for the Thinking Beekeeper

"Christy's experience and drive to further the use of top bar hives is extremely evident in this her next level work. Her first book got you into a hive, why it is a good thing to do, and how to make it work. I learned a few tricks from her and my top bar beekeeping improved due to her insights and explanations. But what about next Year? That's where this work picks up. It gets you through winter, spring, swarms, feeding, splits, harvesting honey and then settles into the very best thing I can say about this form of keeping bees. Clean wax. If for no other reason do you begin or continue keeping bees than the fact that you have clean wax with these hives…then you have made the very best decision you can."
- Kim Flottum, Editor Bee Culture Magazine, and BEEKeeping, Your First Three Years.

"Christy's new book shows her deep regard for bees and her thoughtfulness for their welfare. Top bar beekeepers will find much to stimulate their own thought processes and inspire them to be more observant. A valuable contribution to beekeeping."
- Phil Chandler (biobees.com)

Here are your next steps to keeping bees in top bar hives. Thoughtful, experienced, articulate advice.
- Michael Bush (bushfarms.com)

"I was amazed to find that what happened in my first top bar hives was exactly what Christy had described in her first book. Her new book is not only essential for those who want to keep bees in top bar hives, but also for those want a deeper look on beekeeping problems and on the life of Apis mellifera."
- Paolo Fontana, Entomologist-Apidologist Edmund Mach Foundation, Italy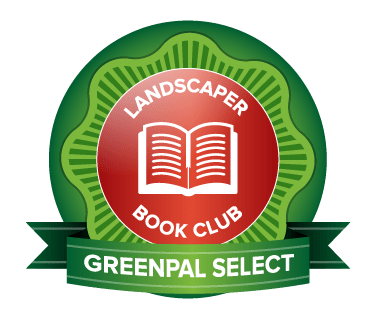 GREENPAL had some nice things to say about "The Thinking Beekeeper" Book.

Visit the link below to see what they had to say!

https://www.yourgreenpal.com/blog/the-25-best-lawn-and-garden-books-to-get-the-most-out-of-your-lawn-and-gardens-this-season
________________________________________________________________________________________
Beginning Top Bar Beekeeping book - The Thinking Beekeeper -- Christy Hemenway
Have you ever wanted to dip your hands into top bar beekeeping?
You may know that Beekeeping is a great hobby, and the rewards couldn't be sweeter. Whether you are a seasoned beekeeper who is looking to advance his practice, or just entertaining the idea of becoming one, this book is for you.
In this book you'll learn all about:

Natural beekeeping

Advanced top bar hive management techniques

How to track your hives progress
What makes this book unique
This book covers everything there is to know about beekeeping, it includes information for beginners and pros alike, and even includes a diagram which you can use to track your colonies progress.
__________________________________________________________________________________________
What People Have Said About Our Classes
"I have been thinking about what it is that makes Christy's class different than other teachings that are available to beekeepers and top bar hive beekeepers:The class is not only about keeping bees in top bar hives, it is also about bees. What I mean is that it is completely comprehensive. Anyone can Google around for months on end and never find all the information that is included in the class. It is soup to nuts on keeping bees and keeping them in top bar hives. She is an engaging and entertaining teacher building a community of like minded beekeepers who can grow together in experience and in support of one another."
- Suzanne Brewer


"I just attended Christy's Weekend Intensive bee class and found it to be a perfect introduction to the fine art of bee keeping. Christy's style lends itself to a class full of exploration into the fascinating life of the honey bee. I learned how important this insect is to sustaining our agricultural and natural systems and how imperiled they are by the same practices that have brought industrial agriculture to the unsustainable place it now occupies.
I cannot recommend strongly enough the importance and outright fun that this class can deliver. I have signed up for a top bar hive as a result and can hardly wait to roll down my sleeves and become a member of the bee keeping world. If you have ever thought that you might want to know more about tending wild bees and are looking for a perspective that draws the best from age-old practices and explores the newest methodologies of organic bee keeping, this is the class for you. Enjoy!"
- Des FitzGerald