I've been asked more than once about why Gold Star Honeybees was named Gold Star Honeybees. Well, there are a couple of reasons. Which I'll tell you…
The first reason was born out my memories of elementary school.Remember how when you did something really stellar, really special, really good? And the teacher would give you a gold star? Sometimes she put it on your paper, sometimes it went on a chart on the wall next to your name, sometimes it was a sticker that you promptly stuck on your forehead and then you went around all day with a grin wider than a Cheshire cat's.
The second reason was because Gold Star Honeybees was founded in Maine. And at the top of the emblem on the Maine state flag, you will find a banner that reads "Dirigo" – the Maine State Motto. That's Latin for "I lead." And above that, surrounded by golden rays – sure enough, a Gold Star!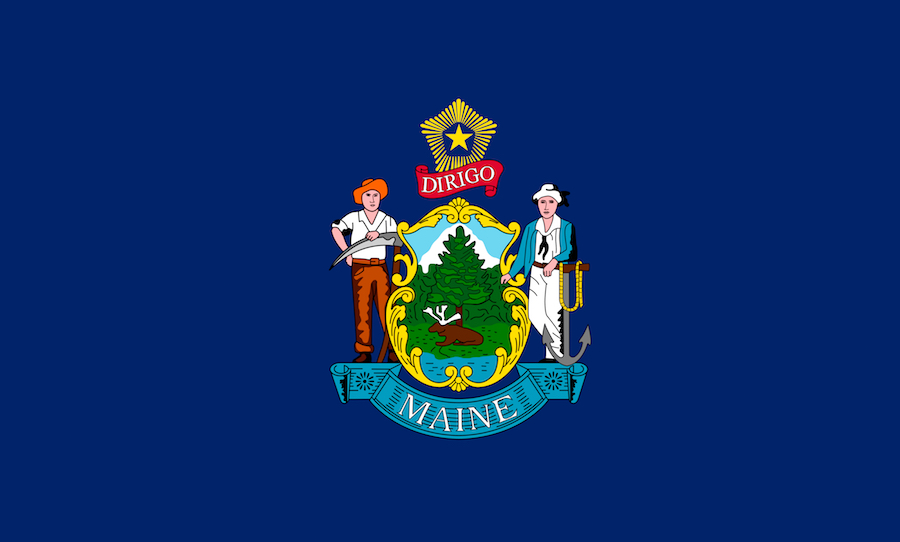 Maine has one of the largest war service dedications: 110 miles of road.
The Maine State Turnpike was officially dedicated as a Gold Star Highway in 1965, thanks to George Carroll, of Limerick, Maine. The designation serves to honor all the men and women who have died in military service. The Maine Turnpike runs from York to Augusta. I always felt a little special when I passed the signs on I-95. A beautiful highway, by the way - with no billboards, and so many green, green trees.
There is also the private, non-profit organization of Gold Star families - immediate relatives of U.S. Armed Forces members who died in battle or in support of certain military activities. These relatives can be parents, sons, daughters, brothers, sisters or other loved ones. And though I have never suffered that particular trauma – I surely empathize with their loss. In my own tiny way, I attempt to honor them with the name of my small bee company.
Ultimately, the intention was to convey the sense that at Gold Star Honeybees, we would offer only the very best of the best when it comes to healthy honeybees and natural beekeeping equipment.
Because really, if it's not a Gold Star… what is it?